Leo Full Moon square Uranus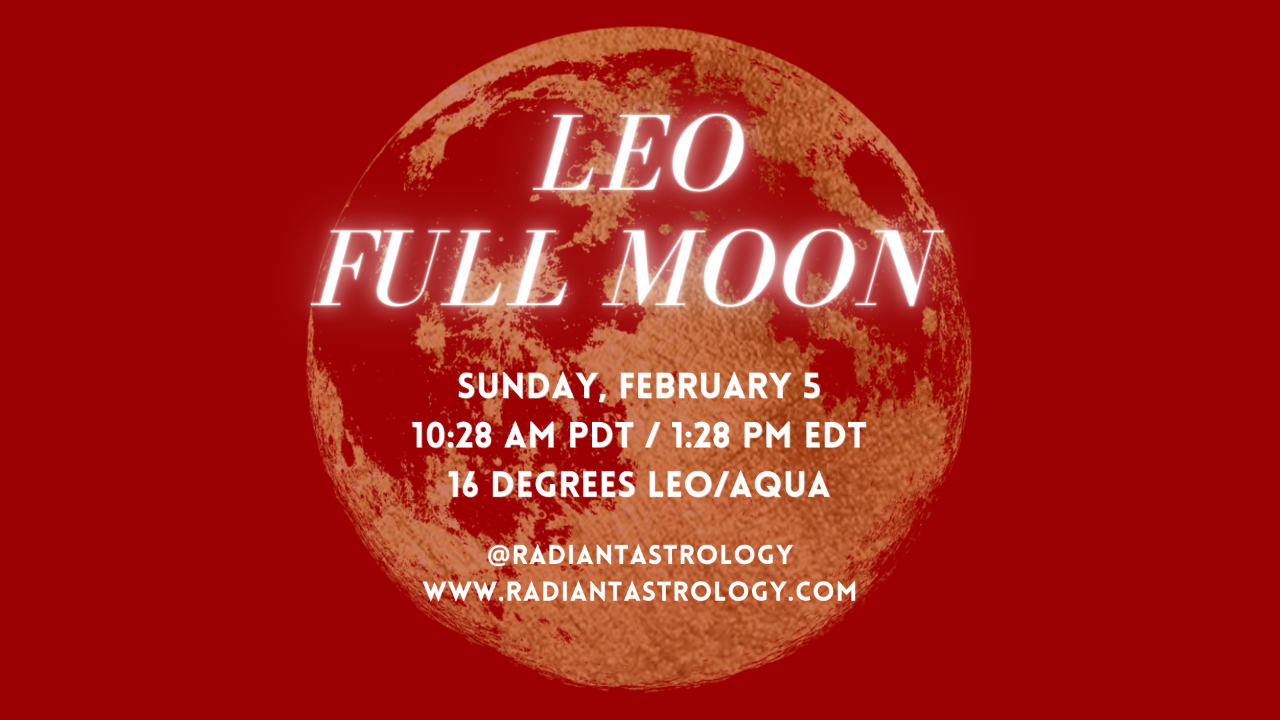 This Leo Full Moon has the fiery expression of the Leo archetype and promises to evoke bold, audacious emotions that have the great potential of creative breakthroughs. It can be an exhilarating time if we allow the uncertainty to signal that more of our confidence and creative power is being called upon now.

The Full Moon squares Uranus in Taurus which activates an earthquake of tectonic shifts in our collective reality and emotional realm. This Fixed sign T-square can bring about stubborn forces that have no choice but to change, creating instability in areas we previously clung to for security, certainty and nourishment. Limited, narrow-minded viewpoints must break open for fresh perspectives to emerge.

Mars in Gemini sextiles the Full Moon and stimulates our impulses to take action and to find novel solutions to problems. Mars is nimble in Gemini, which can be helpful to pick up the pieces if Uranus shatters are expectations or habitual patterns. We may find ourselves on two tracks, juggling dual projects and a multitude of approaches to them.

The Moon's trine to Chiron opens a pathway to healing, yet we may have to pass through the sacred way of our inner wounded warrior. As bold and confident the Leo Moon can be, it can also be highly sensitive to criticism or the sense that one's special qualities are diminished. Chiron's genius is unlocked when humility is integrated with one's faith in oneself and abilities. We may even be bold in sharing our wounds, insecurity or vulnerability in an effort to uplift others who take inspiration from our lived experience.

Those of us with Scorpio placements in the mid-degrees may find our abandonment fears triggered and heightened if we're unwilling to open our minds and hearts to necessary transformation. Great change doesn't need to mean that all is lost. If we can avoid mental and emotional catastrophizing, we may recognize that we're liberated from our own self-limiting beliefs and that we have much to be grateful for.

If you look within, you'll discover a reservoir of hard-won emotional resources to transform fear into courage, anxiety into bliss and confusion into clarity. Have confidence in your magic.

I'm open for 1:1 astrology bookings and am offering a special on packages until March 2 - visit my booking offerings for details.
Leo Full Moon
Sunday, February 5, 2023
10:28 AM PDT / 1:28 PM EDT
16 degrees Leo / Aquarius